Weddings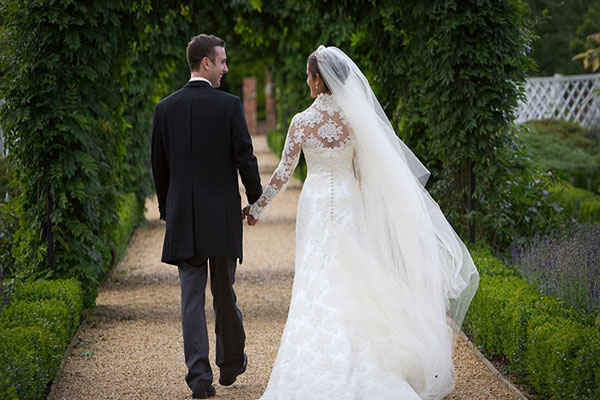 Craigrownie Castle is a wonderful place for an even more wonderful occasion. But a wedding at Craigrownie is not all about breathtaking beauty and romance, luxury and film set glamour. All of this we deliver with cool calm efficiency and military precision by our expert staff. Not only will your day look and feel great it will also run as smoothly as the silk of the bride's stockings, not a catch in sight.
No two weddings at Craigrownie are ever alike. Each one is personally styled and tailored to suit each couple, whether be it a civil or religious marriage, a blessing or a re-pledging of vows.
Each couple says 'I Do' in perfect mood and sassy style here that is an unprecedented compliment to the Scottish castle wedding. We start looking forward in what way should the pampering come in excellent style. Our wedding planners are put on work since the day you make us a call. They pick out some exclusive and outstanding ideas identical to your dreams. Thereafter, just your guests, your fiancée and you will be left to have an affair with the spell bounding wedding arrangements on the day of exchanging vows.
Our morning here begins with the welcoming your guests and you. Our concierge servicemen very delightfully accord each of your guests to their rooms where they can feel at ease. Each of our services has personal touch that arrests all attendees tightly in the thread of its class. These are enough to give them an overwhelming impression for picking only this castle whenever their near and dear one's wedding will be on card in future.
Traditions are kept alive at every castle wedding. Your fiancée and you are shown their separate wings because it's the call of our custom and tradition. Luxuries and facilities in both wings store the promise of taking away your heart.
'Enjoyment, tradition and laughter should walk hand in hand'-this is where we focus upon. No interruption from our staff tries to violate the completely personal affair of wedding ritual in which you and your close guests have every right to stay alone.
Pages: 1 2